"Quality is what we empathise.. And delivery is what we achieve"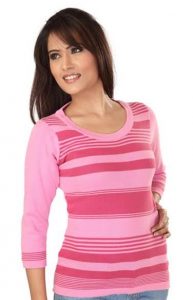 We at Riviera manufacture High fashion Sweater's, Pullover's, Cardigans, Ladies  high fashion tops, Throws, Cushion covers, Scarves, Caps and assorted knitwear items.
At Riviera we provide a comprehensive and cost effective way of handling all your requirements. A single window interface for all your sweaters, pullovers and knitwear requirements, made from all kinds  of fibres.
"At Riviera we don't believe in meeting deadlines … we beat them."
We provide value far beyond just sweaters and pullover requirements. We partner our clients in identifying technology driven opportunities to strengthen their business.
At Riviera, we believe in teamwork and not individuals. The team at Riviera consists of Technical Experts, Designers, and Management Gurus, who believe in breaking barriers of normal businesses. Our team is constantly engaged in development of wide range of knitwear, to achieve maximum stability for our clients.
We have thus developed various resources to maintain and execute orders giving great and timely deliveries.